Judgment Day for Payday Lenders
Religious groups in the South fight a predatory practice.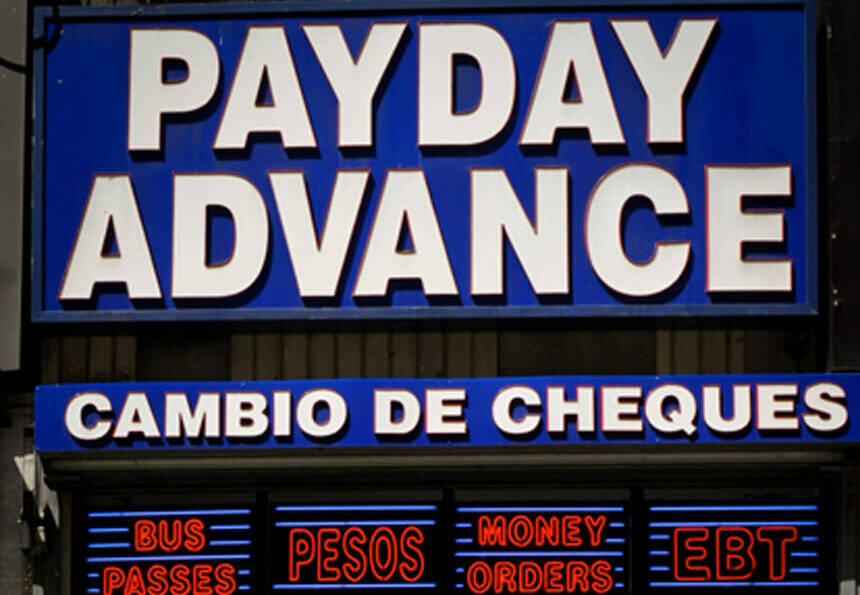 In early May, the Missouri General Assembly passed a bill aimed at the state's payday lending industry. A typical payday loan involves the borrower taking out a small loan and giving the lender a postdated check, pegged to her next payday. If the borrower can't cover that check on payday, the lender offers her another loan — adding interest and fees from the previous one, and creating a vicious cycle that can quickly overwhelm borrowers.
'What's happening here in Missouri is a blatant denial of human dignity, by an industry that's blatantly operating out of predation and greed.'
The Missouri measure capped the interest rate on payday loans at 912 percent, about half the previous cap. By contrast, reformers often propose a cap of 36 percent. While supporters described the bill as a reform measure, progressives and many of the state's major media outlets roundly rejected that notion. Instead, as one newspaper put it, the bill ​"gives this predatory industry what it wants — free rein to rake in outrageous profits."
Payday lenders have received increasing media scrutiny recently, partly because they have become a focus of the federal government's new Consumer Financial Protection Bureau (CFPB). In March, a CFPB report about payday lenders got widespread media coverage. The CFPB noted that ​"the majority of all payday loans are made to borrowers who renew their loans so many times that they end up paying more in fees than the amount of money they originally borrowed."
There is also a significant level of bipartisan agreement that interest rates as high as those still allowed in Missouri are unethical. States that either prohibit payday lending or tightly regulate the industry include such conservative strongholds as Arizona, Georgia, Montana and North Carolina. And in states where regulations are loose, calls for reform come from people and organizations across the political spectrum. The Iowa Catholic Conference, for example, pursues a socially conservative agenda but has called on the state's legislature to impose an annual percentage rate (APR) cap of 36 percent on payday loans. ​"Instead of promoting the financial stability of consumers, the system actually creates a financial incentive in the failure of Iowa families rather than their success," the group's executive director, Tom Chapman, said in 2011.
However, despite the growing awareness of industry abuses and broad consensus on the need for oversight, payday lending is loosely regulated in a majority of the 38 states that allow it. And in those states, reformers face a steep uphill climb.
In Mississippi, for example, a bill to cap the APR on payday loans at 25 percent recently died in committee in the state legislature. In Louisiana — where the average APR on a payday loan is 435 percent — a bill that would have capped the rate at 36 percent died in the Senate in late April.
In Missouri, the payday lending industry is thriving thanks to lax regulation and a state legislature that is particularly vulnerable to corruption, since there are no limits on political contributions or lobbying. In a 2012 report, the watchdog organization Public Campaign found that the payday lending industry had spent more than $1 million during the previous decade to influence Missouri's elections. In 2011, the legislature had voted to ​"cap" the APR for payday loans at 1,656 percent. ​"Members who voted for this pro-industry bill," according to the report, ​"received nearly three times more payday money on average … than members who voted in opposition."
But in both Missouri and nearby Louisiana, coalitions of religious organizations are leading the fight against the payday loan industry. The organization Together Louisiana — a ​"statewide network of more than 200 religious congregations and civic organizations across Louisiana, representing 150,000 people" — held rallies this spring that brought clergy, parishioners and other activists to the capital to urge legislators to pass the proposed reform bill.
In Missouri, Communities Creating Opportunity (CCO) is an interfaith coalition of about 100 Kansas City-area congregations whose mission ​"is rooted in the religious experience, social justice, and the conviction that the common good can be found in our common beliefs." CCO was founded in 1977 (first as the Kansas City Organization Project), and payday lending reform became one of its priorities in 1998, when a member congregation noticed a spike in the number of people using its food pantry. The coalition investigated and found that many of the new users had recently taken out payday loans — a relatively new phenomenon at the time — and were trapped in a vicious cycle of debt. Today, says CCO policy director Molly Fleming-Pierre, interest payments on payday loans drain $26 million from Kansas City families each year.
Fleming-Pierre says that CCO views the payday loan industry as just one symptom of systemic problems in the U.S. economy. It raises ​"a lot of questions," she says, ​"not just about the current system that's not working for people, but about how the system needs to shift over time so that ordinary people have more power."
CCO mobilized about 500 people during the recent legislative session to work on behalf of its economic dignity agenda, which includes payday loan reform. Among the activists' most powerful weapons, Fleming-Pierre says, are the stories of how people have been affected by the industry. ​"I think people have no sense of how these loans can entirely destroy people's lives," she says. ​"One of the most significant things we can bring is just the stories of people who are stuck in the debt trap."
At a hearing in March, Richard Cordray, the director of the Consumer Financial Protection Bureau, noted that about 12 million Americans currently use payday loans. Cordray also said that CFPB is ​"in the late stages of our considerations about how we can formulate new rules to bring needed reforms to this market." It is unclear what those reforms will look like, but Congress has explicitly prohibited the bureau from imposing usury caps on payday lenders.
Despite CFPB's limited powers and the industry's political sway, Fleming-Pierre believes that the synergies between federal and state-level action are building a movement that promises to lead to real reform.
​"What's happening here in Missouri is a blatant denial of human dignity, by an industry that's blatantly operating out of predation and greed," she says. ​"People are absolutely aghast that this is the current reality. So the support for payday lending reform cuts across party lines and across income lines. It's one of the most uniting issues we've worked on. It's a populist issue in a way that I don't think people expected it to be."
Support progressive media
As a nonprofit, reader-supported publication, In These Times depends on donations from people like you to continue publishing. Our final, end-of-year fundraising drive accounts for nearly half of our total budget. That's why this fundraising drive is so important.
If you are someone who depends on In These Times to learn what is going on in the movements for social, racial, environmental and economic justice, the outcome of this fundraising drive is important to you as well.
How many readers like you are able to contribute between now and December 31 will determine the number of stories we can report, the resources we can put into each story and how many people our journalism reaches. If we come up short, it will mean making difficult cuts at time when we can least afford to do so.
If it is within your means, please make a tax-deductible donation today, to ensure that In These Times can continue publishing in the year ahead.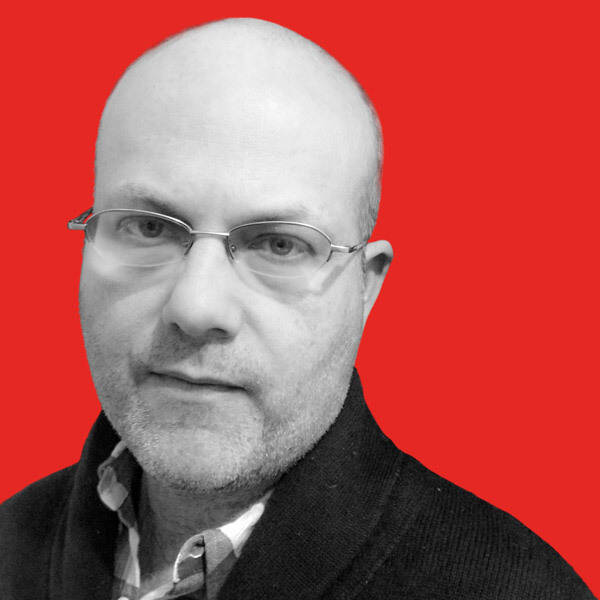 Theo Anderson
is an In These Times contributing writer. He has a Ph.D. in modern U.S. history from Yale and writes on the intellectual and religious history of conservatism and progressivism in the United States. Follow him on Twitter @Theoanderson
7
.
This is important
As a nonprofit, reader-supported publication, In These Times depends on our end-of-year fundraising drive for nearly half of our total budget. That's how important this fundraising drive is. If you support progressive media, please consider making a tax-deductible donation today to ensure that In These Times can continue publishing in the year ahead.