Our Revolution Somerville's Campaign to Separate the Progressives from the Poseurs
Storming the city council to hold the mayor accountable.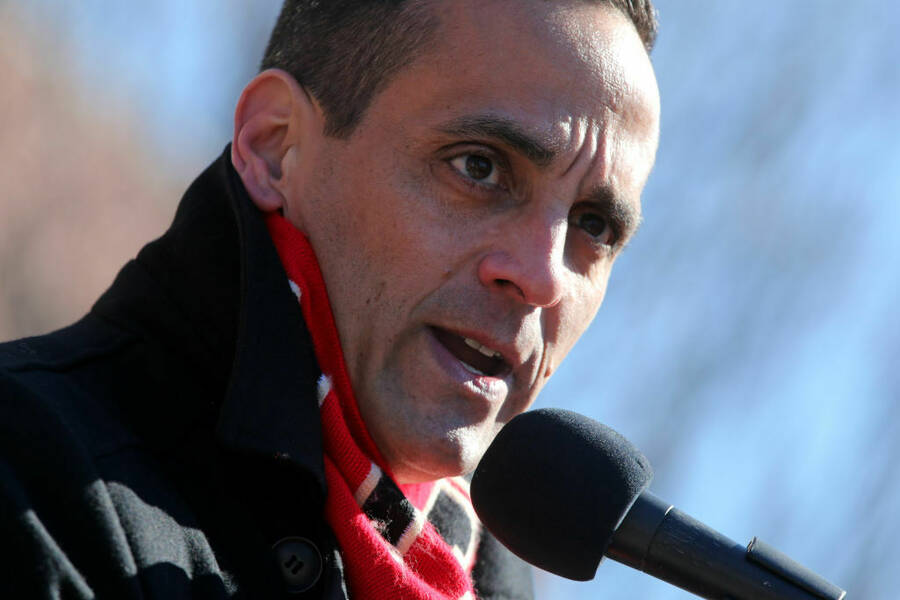 SOMERVILLE, MASS. — Most of Rand Wilson's knocks went unanswered, but seeds were planted. At one house, a 30-year-old registered Democrat, Caitlin, lit up when he mentioned Bernie Sanders.
It's easy to hang a banner and to say that you're doing progressive things.
"So is this what he meant by the political revolution?" she asks.
She didn't join Our Revolution Somerville (ORS), but did say she would take a closer look at its slate.
In Somerville, the battle for the future of the Democratic Party is waged street by street. Wilson and other ORS members plan to overthrow the political establishment in a city where Democrats have long controlled the levers of power. It'll be one step, they hope, toward transforming the party.
Wilson, a union organizer with SEIU Local 888, was one of a dozen ORS members who canvassed that day. The goal is to knock on 3,000 doors by Election Day on November 7, turn out new voters for ORS' endorsed candidates, sign up new members, and get signatures on a petition to put an initiative for paid family and medical leave on the Massachusetts ballot in 2018.
Somerville, a city of 80,000 north of Boston, was once a working-class community. The city's character began to change in the 1980s, when housing costs skyrocketed. The median home price is now $600,000. In 2016, Somerville's city council passed a law that requires at least 20 percent of units in new developments be affordable. That's the root of the conflict that sparked a progressive insurrection.
Federal Realty Investment Trust, a Maryland-based developer valued at more than $9 billion, is completing a 500-unit luxury housing project in Somerville. It began the project before the 20 percent standard took effect, so it asked the city for a waiver to meet the old, 12.5 percent standard. In May, Joseph Curtatone, Somerville's mayor, floated a compromise that would let Federal Realty meet a 6.25 percent affordable unit standard in return for a $10.3 million cash payment to the city's community development corporation to purchase affordable housing. The planning board, appointed by the mayor, approved the deal 4 to 1 without taking public comment.
The community development corporation has only purchased 20 homes over the past three years. That move galvanized ORS, which maintains that Curtatone shortchanged Somerville.
Curtatone is widely regarded as an outspoken progressive. He's been a high-profile defender of same-sex marriage since 2004, defends the Black Lives Matter banner hanging above the entrance to Somerville City Hall (despite pressure from the city's police union to remove it), and he's proud to proclaim Somerville a sanctuary city. Yet in 2014, the Village Voice named him one of its 53 worst politicians in America, dinging him as a media darling ​"who masquerades as a handsome young progressive," but allows an ​"elite and privileged cadre of attorneys and real estate slugs" to run the show.
Matt McLaughlin, a Somerville native who represents Ward 1 on the city's Board of Aldermen and helped found ORS, says the Federal Realty deal has separated genuine progressives from poseurs. ​"It's easy to hang a banner and to say that you're doing progressive things," he says.
ORS is running a slate of nine candidates for the 11-seat city Board of Aldermen. On Election Day, ORS campaigners will hand out palm cards that read: ​"We envision a Somerville where people have the resources to thrive. Where working class families are stable. Where immigrants are welcome. And where the community always comes before profit."
Support this work
Reader donations, many as small as just $5, are what fund the work of writers like this—and keep our content free and accessible to everyone. If you support this work, will chip in to help fund it?

It only takes a minute to donate. Click here to make a tax-deductible donation.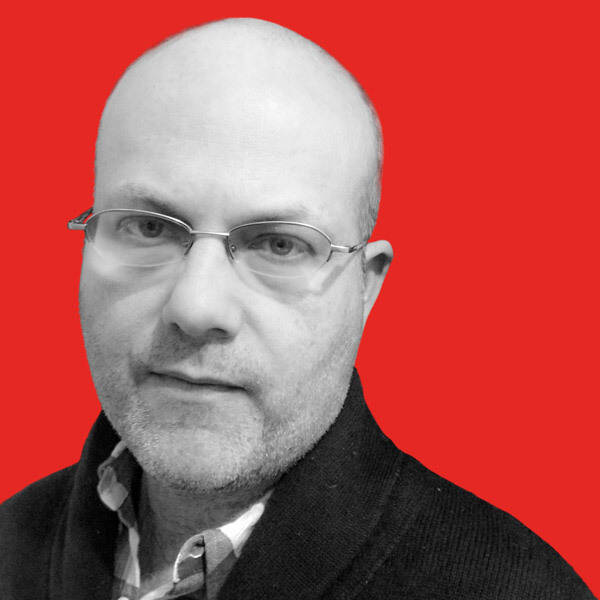 Theo Anderson
is an In These Times contributing writer. He has a Ph.D. in modern U.S. history from Yale and writes on the intellectual and religious history of conservatism and progressivism in the United States. Follow him on Twitter @Theoanderson
7
.
Help support this work
As a reader-supported, nonprofit publication, all of the journalism In These Times produces is made possible by readers like you. If you support this work, will chip in $5 or more to help fund it?