Our Revolution Somerville's Campaign to Separate the Progressives from the Poseurs
Storming the city council to hold the mayor accountable.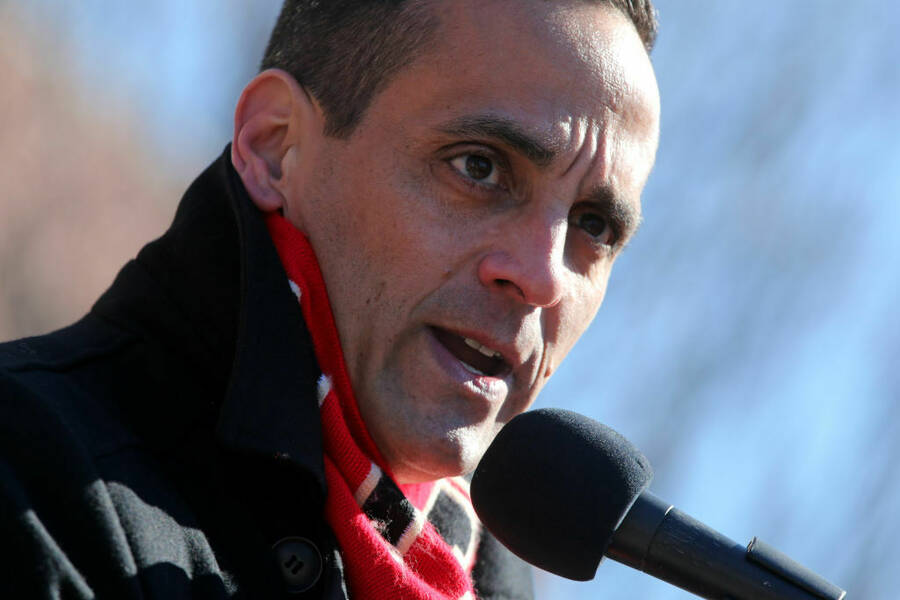 SOMERVILLE, MASS. — Most of Rand Wilson's knocks went unan­swered, but seeds were plant­ed. At one house, a 30-year-old reg­is­tered Demo­c­rat, Caitlin, lit up when he men­tioned Bernie Sanders.
It's easy to hang a banner and to say that you're doing progressive things.
"So is this what he meant by the polit­i­cal rev­o­lu­tion?" she asks.
She didn't join Our Rev­o­lu­tion Somerville (ORS), but did say she would take a clos­er look at its slate.
In Somerville, the bat­tle for the future of the Demo­c­ra­t­ic Par­ty is waged street by street. Wil­son and oth­er ORS mem­bers plan to over­throw the polit­i­cal estab­lish­ment in a city where Democ­rats have long con­trolled the levers of pow­er. It'll be one step, they hope, toward trans­form­ing the party.
Wil­son, a union orga­niz­er with SEIU Local 888, was one of a dozen ORS mem­bers who can­vassed that day. The goal is to knock on 3,000 doors by Elec­tion Day on Novem­ber 7, turn out new vot­ers for ORS' endorsed can­di­dates, sign up new mem­bers, and get sig­na­tures on a peti­tion to put an ini­tia­tive for paid fam­i­ly and med­ical leave on the Mass­a­chu­setts bal­lot in 2018.
Somerville, a city of 80,000 north of Boston, was once a work­ing-class com­mu­ni­ty. The city's char­ac­ter began to change in the 1980s, when hous­ing costs sky­rock­et­ed. The medi­an home price is now $600,000. In 2016, Somerville's city coun­cil passed a law that requires at least 20 per­cent of units in new devel­op­ments be afford­able. That's the root of the con­flict that sparked a pro­gres­sive insurrection.
Fed­er­al Real­ty Invest­ment Trust, a Mary­land-based devel­op­er val­ued at more than $9 bil­lion, is com­plet­ing a 500-unit lux­u­ry hous­ing project in Somerville. It began the project before the 20 per­cent stan­dard took effect, so it asked the city for a waiv­er to meet the old, 12.5 per­cent stan­dard. In May, Joseph Cur­ta­tone, Somerville's may­or, float­ed a com­pro­mise that would let Fed­er­al Real­ty meet a 6.25 per­cent afford­able unit stan­dard in return for a $10.3 mil­lion cash pay­ment to the city's com­mu­ni­ty devel­op­ment cor­po­ra­tion to pur­chase afford­able hous­ing. The plan­ning board, appoint­ed by the may­or, approved the deal 4 to 1 with­out tak­ing pub­lic comment.
The com­mu­ni­ty devel­op­ment cor­po­ra­tion has only pur­chased 20 homes over the past three years. That move gal­va­nized ORS, which main­tains that Cur­ta­tone short­changed Somerville.
Cur­ta­tone is wide­ly regard­ed as an out­spo­ken pro­gres­sive. He's been a high-pro­file defend­er of same-sex mar­riage since 2004, defends the Black Lives Mat­ter ban­ner hang­ing above the entrance to Somerville City Hall (despite pres­sure from the city's police union to remove it), and he's proud to pro­claim Somerville a sanc­tu­ary city. Yet in 2014, the Vil­lage Voice named him one of its 53 worst politi­cians in Amer­i­ca, ding­ing him as a media dar­ling ​"who mas­quer­ades as a hand­some young pro­gres­sive," but allows an ​"elite and priv­i­leged cadre of attor­neys and real estate slugs" to run the show.
Matt McLaugh­lin, a Somerville native who rep­re­sents Ward 1 on the city's Board of Alder­men and helped found ORS, says the Fed­er­al Real­ty deal has sep­a­rat­ed gen­uine pro­gres­sives from poseurs. ​"It's easy to hang a ban­ner and to say that you're doing pro­gres­sive things," he says.
ORS is run­ning a slate of nine can­di­dates for the 11-seat city Board of Alder­men. On Elec­tion Day, ORS cam­paign­ers will hand out palm cards that read: ​"We envi­sion a Somerville where peo­ple have the resources to thrive. Where work­ing class fam­i­lies are sta­ble. Where immi­grants are wel­come. And where the com­mu­ni­ty always comes before profit."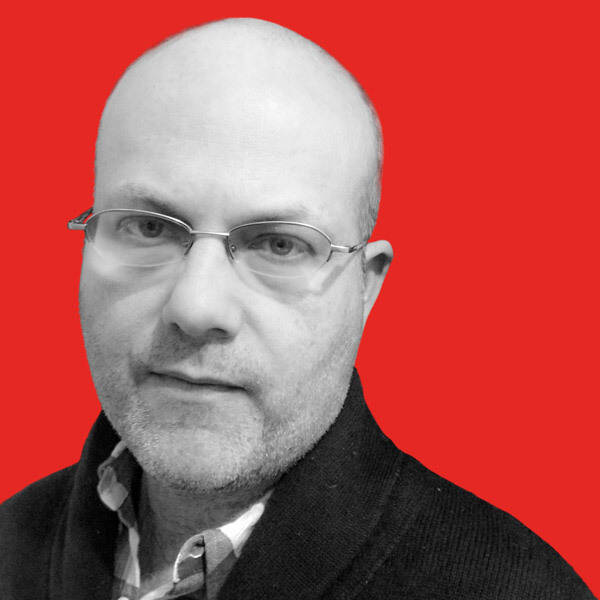 Theo Ander­son
is an In These Times con­tribut­ing writer. He has a Ph.D. in mod­ern U.S. his­to­ry from Yale and writes on the intel­lec­tu­al and reli­gious his­to­ry of con­ser­vatism and pro­gres­sivism in the Unit­ed States. Fol­low him on Twit­ter @Theoanderson
7
.