When Bill Kris­tol, Fred Barnes and John Pod­horetz set out to start a new mag­a­zine, they had plen­ty of mon­ey – thanks to Rupert Mur­doch – and plen­ty of polit­i­cal momen­tum, thanks to the Repub­li­can ​"rev­o­lu­tion" that had recent­ly returned the House to Repub­li­can con­trol for the first time in 40 years. But they didn't have a title. The Amer­i­can Stan­dard seemed to strike the right chord of patri­o­tism and infal­li­bil­i­ty, until some­one men­tioned that was also the name of a lead­ing brand of toilets.
Thus was born the Week­ly Stan­dard, which debuted in Sep­tem­ber 1995 with a cov­er show­ing Newt Gin­grich pack­ing an Uzi under the head­line ​"Per­ma­nent Offense." This wasn't the last time the edi­tors would be wrong, of course. But the ear­ly reviews were most­ly pos­i­tive. Even In These Times, in an arti­cle by Tom Frank, praised the new mag­a­zine for avoid­ing ​"the intel­lec­tu­al trap­pings of the old loony right" and not descend­ing ​"into the lunkhead­ed ogreness that so many expected."
The Week­ly Stan­dard was mar­ket­ed to inside-the-Belt­way pow­er bro­kers and the con­ser­v­a­tive intel­li­gentsia. It intro­duced a new ros­ter of tal­ent­ed, provoca­tive writ­ers like Christo­pher Cald­well, Andrew Fer­gu­son and Matt Labash, which almost atoned for launch­ing the careers of David Brooks and Tuck­er Carlson.
"Con­ser­v­a­tives were return­ing from the wilder­ness, and the Week­ly Stan­dard was going to lead them in rebuild­ing Wash­ing­ton, D.C., as the New Jerusalem," Frank wrote in that same In These Times arti­cle (back before ​"What's the Mat­ter with Kansas?" had become a punch line on ​"The Dai­ly Show"). ​"The atti­tude befit a pub­li­ca­tion for con­ser­v­a­tives who were in pow­er, not just back­woods cranks."
Even then the Stan­dard was hard to stom­ach, with its con­stant rail­ing against ​"lib­er­al" bogey­men and its ​"thun­der­ing edi­to­ri­als about the sanc­ti­ty of the fam­i­ly and the mar­ket." How quaint the snip­ing of the ​"cul­ture wars" seems now that the Stan­dard has helped to foment the real thing.
The Stan­dard​'s 1997 cov­er sto­ry, ​"Sad­dam Must Go," by Kris­tol and Robert Kagan, is wide­ly cred­it­ed with plant­i­ng the seeds for the inva­sion and occu­pa­tion of Iraq. After 9⁄11, the Stan­dard–ampli­fied by the mega­phone of Murdoch's media empire – start­ed point­ing the fin­ger at Iraq. (On the very after­noon of the ter­ror­ist attacks, Kris­tol told NPR, ​"I think Iraq is, actu­al­ly, the big unspo­ken sort of ele­phant in the room today.") And as late as Novem­ber 2003, the Stan­dard was still push­ing a Sad­dam – Al Qae­da con­nec­tion on its cov­er (head­line: ​"Case Closed").
That's a lot of fod­der for the Stan­dard​'s 10th anniver­sary issue, which asked a num­ber of long­time con­trib­u­tors to pon­der the fol­low­ing ques­tion: ​"On what issue or issues (if any!) have you changed your mind in the last 10 years – and why?" But for the most part, the Stan­dard-bear­ers are stay­ing the course.
Kagan – won­der­ing what hap­pened to all his fel­low war­mon­gers – scolds them with a quote from Thucy­dides: ​"I am the same man and do not alter, it is you who change, since in fact you took my advice while unhurt, and wait­ed for mis­for­tune to repent of it." (Kagan, though, over­looked the open­ing line of the quot­ed pas­sage: ​"For those of course who have a free choice in the mat­ter and whose for­tunes are not at stake, war is the great­est of follies.")
In gen­er­al, humil­i­ty at the Stan­dard is in short sup­ply. ​"One thing I changed my mind about in the last 10 years is the Democ­rats' future," Noemie Emery writes. ​"Ten years ago, I believed that they had one."
In the entire 13-page sec­tion, only Andrew Fer­gu­son real­ly ques­tions the direc­tion of the con­ser­v­a­tive move­ment. He bemoans the ​"ease in which stal­warts" like Jack Abramoff, Ralph Reed and Grover Norquist ​"coman­deered the greasy machin­ery of Wash­ing­ton pow­er. Con­ser­v­a­tive activists came to Wash­ing­ton to do good and stayed to do well. The grease rubbed off, too."
Need­less to say, the Stan­dard crowd is doing pret­ty well them­selves. On Sep­tem­ber 14, almost exact­ly four years after Pres­i­dent Bush's famous speech amid the rub­ble of the World Trade Cen­ter, the Stan­dard threw a star-stud­ded (Katharine Har­ris! Bob Novak! Joe Lieber­man!) anniver­sary bash. Pres­i­dent Bush was speak­ing in New Orleans that night, try­ing to sal­vage his pres­i­den­cy from a desert­ed Jack­son Square lit up like Dis­ney­land. That same day was the blood­i­est in Bagh­dad since the end of ​"major com­bat oper­a­tions" – more than a dozen bombs explod­ed in the city, killing 160 peo­ple and wound­ing 570.
The Stan­dard​'s soirée was emblem­at­ic of the entire Bush era. While the con­ser­v­a­tive elite was nib­bling lob­ster tails and sip­ping cham­pagne, the rest of the world – from the Bay­ou to Bagh­dad – was going down the toilet.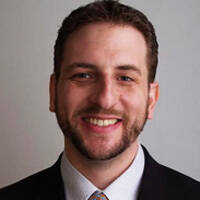 Craig Aaron
is senior pro­gram direc­tor of the nation­al media reform group
Free Press
and a for­mer man­ag­ing edi­tor of
In These Times
.