Water, Water, Nowhere
When water becomes scarce, conservatives become environmentalists.
If any prob­lem is potent enough to over­come con­ser­v­a­tives' ani­mus against gov­ern­ment, it might be water scarci­ty. To para­phrase Samuel John­son, fear of death focus­es the mind wonderfully.
The drought, which has eased somewhat but lingers in much of Kansas, is both a mirror of our global predicament and a warning about our collective future.
Red states across the Mid­west, South­west and Great Plains glimpsed the demise of their way of life dur­ing last year's drought, the worst in half a cen­tu­ry. By August 2012, 43 per­cent of U.S. farms — encom­pass­ing near­ly 60 per­cent of all U.S. crop­land — were under ​"severe" drought con­di­tions or worse accord­ing to USDA sta­tis­tics. By Sep­tem­ber, more than 2,000 coun­ties had been declared dis­as­ter areas.
The drought, which has eased some­what but lingers in much of Kansas, is both a mir­ror of our glob­al predica­ment and a warn­ing about our col­lec­tive future. The earth's pop­u­la­tion is expect­ed to grow by as many as 3 bil­lion peo­ple by 2050, which trans­lates into a 70 per­cent increase in food demand, accord­ing to UN sta­tis­tics. Agri­cul­ture is by far the great­est drain on glob­al water sup­plies, con­sum­ing near­ly three-fourths of fresh­wa­ter ​"with­drawals." So the rapid­ly grow­ing pop­u­la­tion will require ever-greater fresh­wa­ter resources.
Yet it isn't clear where that water will come from. And the prob­lem of water scarci­ty is com­pound­ed by glob­al warm­ing, which is expect­ed to increase the fre­quen­cy and sever­i­ty of droughts.
Even con­ser­v­a­tives who are skep­ti­cal of envi­ron­men­tal ini­tia­tives can see the log­ic of a pub­lic pol­i­cy that address­es the problem.
In his State of the State speech last year (deliv­ered before the worst of the drought), ultra-con­ser­v­a­tive Kansas Gov. Sam Brown­back, said that it was ​"way past time we move from a devel­op­ment pol­i­cy with our water to a con­ser­va­tion eth­ic," since ​"we have no future with­out water."
One short-sight­ed solu­tion to the prob­lem of water scarci­ty is for states — and nations — to wage legal and rhetor­i­cal bat­tles for access to water sources of neigh­bor­ing states.
Ten­nessee and Geor­gia are fight­ing over the Ten­nessee Riv­er. Politi­cians in Geor­gia claim that the bor­der between the states was drawn incor­rect­ly in the ear­ly 19th cen­tu­ry and that a bend in the Ten­nessee Riv­er should lie with­in Georgia's bor­ders, giv­ing it the right to divert water down to Atlanta.
Texas is engaged in water fights with both Okla­homa and New Mex­i­co. The latter's attor­ney gen­er­al recent­ly accused Texas of ​"try­ing to rus­tle New Mexico's water and using a law­suit to extort an agree­ment that would only ben­e­fit Texas while destroy­ing water resources for hun­dreds of thou­sands of New Mexicans."
But if water scarci­ty means that such con­flicts are inevitable, there is anoth­er pos­si­bil­i­ty: The grav­i­ty of the prob­lem will fos­ter col­lab­o­ra­tive efforts with­in and among com­mu­ni­ties. To that end, the UN has declared 2013 ​"the inter­na­tion­al year of water coop­er­a­tion." Sev­er­al relat­ed events are sched­uled, includ­ing ​"world water week" in Sep­tem­ber. Orga­nized by the Stock­holm Inter­na­tion­al Water Insti­tute, the event will con­vene ​"2,500 experts, prac­ti­tion­ers, deci­sion-mak­ers and busi­ness inno­va­tors from around the globe to exchange ideas, fos­ter new think­ing and devel­op solutions."
Many of the new solu­tions will come from exper­i­ments at the local lev­el. Texas is home to one of the most inno­v­a­tive and effec­tive civic exper­i­ments in the Unit­ed States: the San Anto­nio Water Sys­tem (SAWS). Under SAWS, formed in 1992, San Anto­nio has imple­ment­ed inno­v­a­tive waste­water recy­cling tech­niques, and the city deliv­ers recy­cled water to com­mer­cial and indus­tri­al cus­tomers, as well as parks and golf cours­es, through a 110-mile net­work of pipelines.
But the heart of SAWS is an array of pro­grams that aggres­sive­ly pro­mote con­ser­va­tion. The city deter­mined, for exam­ple, that about one-fourth of the water con­sumed in San Anto­nio goes to land­scap­ing. Much of this con­sump­tion is by heavy users who over-water. In response, SAWS orga­nized a series of work­shops and events to edu­cate peo­ple about the amount of water wast­ed by poor land­scap­ing tech­niques, and it mount­ed a com­mu­ni­ca­tions cam­paign that enlist­ed the help of local news­pa­pers and radio talk shows. SAWS has also part­nered with the San Anto­nio Botan­i­cal Gar­den to cre­ate an exhib­it that mod­els water-sav­ing land­scapes. Five such gar­den styles are con­trast­ed with the tra­di­tion­al, water-inten­sive Amer­i­can landscape.
Key to the suc­cess of SAWS has been the city's Com­mu­ni­ty Con­ser­va­tion Com­mit­tee, which ​"gen­er­ates con­ser­va­tion pro­gram ideas and helps build sup­port for those pro­grams." It includes mem­bers from local busi­ness­es, non-prof­its and neigh­bor­hood groups. The net result of SAWS is that San Anto­nio uses about the same amount of water now as it did in 1984, though its pop­u­la­tion has grown by two-thirds.
Even con­ser­v­a­tives in the ruby-red Texas leg­is­la­ture are impressed. Though they're in denial about cli­mate change, they can't ignore the fact that their state has been blis­tered by the recent drought. In April, the Texas House of Rep­re­sen­ta­tives approved a res­o­lu­tion hon­or­ing SAWS, which ​"has become a mod­el for pro­gres­sive and effec­tive water con­ser­va­tion and is rec­og­nized through­out not only our state, but the entire nation," accord­ing to Rep. Lyle Lar­son (R‑San Anto­nio), who spon­sored the res­o­lu­tion. ​"SAWS is con­sis­tent­ly at the fore­front of tech­nol­o­gy and com­mu­ni­ty engage­ment in an effort to min­i­mize water use," he said, and it is ​"a tes­ta­ment to a water sys­tem tak­ing respon­si­bil­i­ty for a pre­cious resource that's impor­tant to all Texans."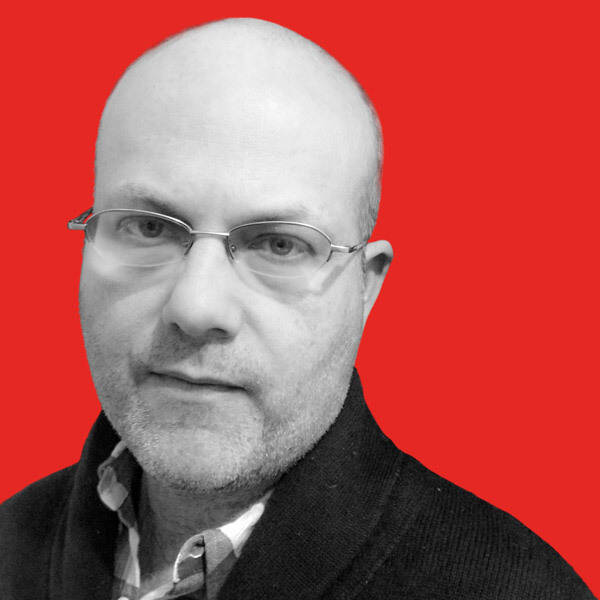 Theo Ander­son
is an In These Times con­tribut­ing writer. He has a Ph.D. in mod­ern U.S. his­to­ry from Yale and writes on the intel­lec­tu­al and reli­gious his­to­ry of con­ser­vatism and pro­gres­sivism in the Unit­ed States. Fol­low him on Twit­ter @Theoanderson
7
.