Yinzers Toss Teach for America
An embattled public school system fights back against privatization.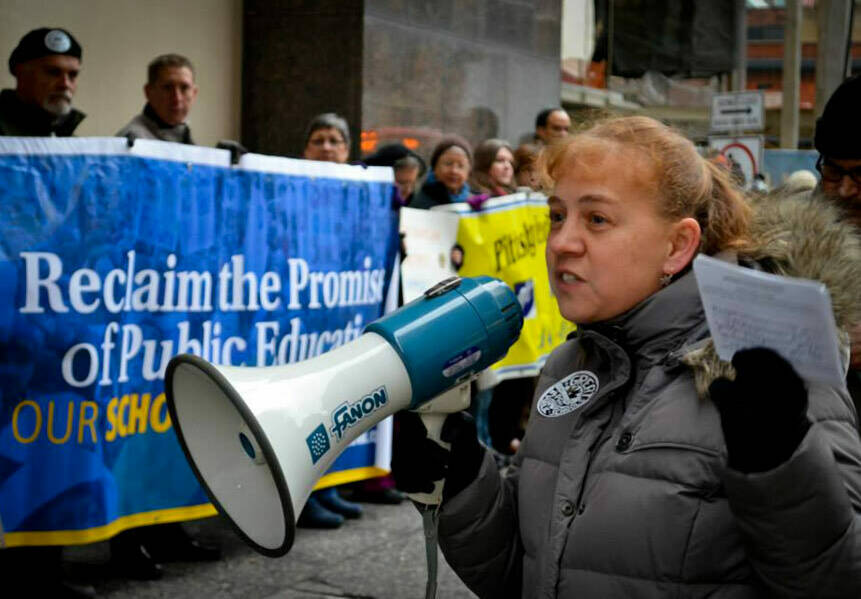 Advo­cates for pub­lic edu­ca­tion scored a major vic­to­ry in Decem­ber, when the new­ly con­sti­tut­ed Pitts­burgh Board of Edu­ca­tion reject­ed a three-year, $750,000 con­tract between Teach for Amer­i­ca (TFA) and Pitts­burgh Pub­lic Schools. TFA assigns recent col­lege grad­u­ates to teach­ing posi­tions in pub­lic schools, often urban schools that are con­sid­ered fail­ing. Crit­ics believe the pro­gram does a dis­ser­vice to chil­dren and under­mines the foun­da­tions of pub­lic education.
Critics argue that TFA's untested teachers and the rapid turnover are unfair to students, and that the program is a stopgap, at best, for the problem of chronically underfunded and understaffed public schools.
The vic­to­ry is part of a broad and bit­ter strug­gle that has esca­lat­ed dra­mat­i­cal­ly in Penn­syl­va­nia since Tom Cor­bett was elect­ed the state's gov­er­nor in 2010. A Repub­li­can in the Tea Par­ty mold, Cor­bett made ​"edu­ca­tion reform" — code for defund­ing pub­lic schools and shift­ing stu­dents to char­ter and pri­vate schools — cen­tral to his cam­paign. Once elect­ed, he pushed through a 2011 bud­get with an esti­mat­ed $1 bil­lion in cuts to fund­ing for the state's pub­lic schools. The advo­ca­cy group Penn­syl­va­nia School Fund­ing Cam­paign described the cuts as ​"an out­ra­geous assault on chil­dren, fam­i­lies and Pennsylvania's eco­nom­ic future." One thing that both sides can agree on is the dire con­di­tion of Philadelphia's pub­lic schools, which are ​"fac­ing end times," as Salon​'s Aaron Kase recent­ly wrote, not­ing that some are doing with­out ​"coun­selors, admin­is­tra­tive staff, noon aides, nurs­es, librar­i­ans or even pens and paper."
If bud­get cuts have cre­at­ed a sense of doom in Philadel­phia, the sto­ry is play­ing out much dif­fer­ent­ly in Pitts­burgh. There, just as in Philadel­phia, the cuts have done seri­ous dam­age, but they have also inspired a remark­ably vibrant grass­roots move­ment on behalf of pub­lic schools.
In ear­ly 2013, a cru­cial oppor­tu­ni­ty arose to advance the anti-pri­va­ti­za­tion move­ment in Pitts­burgh: Four of the nine Board of Edu­ca­tion mem­bers announced their retire­ment. Unlike cities such as Chica­go and New York, which have may­or-appoint­ed school boards, the Pitts­burgh board is elect­ed by res­i­dents. So sev­er­al labor, inter­faith and social jus­tice groups came togeth­er to pro­mote can­di­dates who sup­port edu­ca­tion jus­tice and to host pub­lic forums to help edu­cate the pub­lic about the can­di­dates. That coali­tion sub­se­quent­ly formed Great Pub­lic Schools Pitts­burgh (GPSP). Through­out the months lead­ing up to the gen­er­al elec­tion, GPSP met with the can­di­dates to share con­cerns about the trend toward privatization.
The most dra­mat­ic fruit of their labor has been the end of the TFA con­tract. The lame-duck board had approved the con­tract by a 6 – 3 vote, but the new board vot­ed 6 – 2 (with one absten­tion) to can­cel it.
TFA has come under increas­ing scruti­ny over the past sev­er­al years. Its recruits com­mit to two-year stints and are placed in schools after just five weeks of train­ing. Crit­ics argue that the untest­ed teach­ers and the rapid turnover are unfair to stu­dents, and that the pro­gram is a stop­gap, at best, for the prob­lem of chron­i­cal­ly under­fund­ed and under­staffed pub­lic schools.
​"We should be mak­ing schools wel­com­ing, won­der­ful envi­ron­ments where both stu­dents and teach­ers want to be every day. Bring­ing in new peo­ple and con­tribut­ing to con­stant churn with­in the school is not the way to do it," says Jessie Ramey, a found­ing mem­ber of GPSP and the moth­er of two chil­dren in Pitts­burgh pub­lic schools.
In addi­tion to its efforts to elect friend­ly Board of Edu­ca­tion mem­bers, GPSP has orga­nized ral­lies to protest pri­va­ti­za­tion mea­sures and school clos­ings; invit­ed for­mer U.S. Assis­tant Sec­re­tary of Edu­ca­tion Diane Rav­itch to speak about her recent book, Reign of Error, which ana­lyzes ​"the hoax of the pri­va­ti­za­tion move­ment"; and con­duct­ed a bus tour through sev­er­al neigh­bor­hoods where the city has closed pub­lic schools. ​"These things have allowed us to shine a spot­light on what's going on," Ramey says.
GPSP also got a sup­port­ive may­or in the Novem­ber elec­tions. Demo­c­rat Bill Pedu­to cam­paigned on the theme of invest­ing in the city's neglect­ed urban neigh­bor­hoods, and the pub­lic schools are cen­tral to his plans. Over the past year, Ramey worked with one of Peduto's advi­sors to craft his edu­ca­tion policy.
In 2014, GPSP's pri­or­i­ty is to push for­ward pos­i­tive alter­na­tives to pri­va­tiz­ing edu­ca­tion, such as com­mu­ni­ty- based pub­lic schools. For Ramey, that means ​"mak­ing each of our schools the hub of its com­mu­ni­ty, and bring­ing resources into each school based on what it needs. The com­mu­ni­ty mod­el is less of a mod­el and more of a mind­set. Peo­ple believe that, by invest­ing in schools, they're invest­ing in their com­mu­ni­ty. They're throw­ing their arms around each school and say­ing, ​'We're not going to let it close. We're going to get every­thing in this build­ing that we need.' "
Ramey has been an influ­en­tial voice in Pittsburgh's edu­ca­tion debates since 2011, when she found­ed the blog Yinz­er­ca­tion (a play on ​"Yinz­er," slang for a native of south­west­ern Penn­syl­va­nia) in response to the state bud­get cuts. She says the recent vic­to­ries are excit­ing, but long-term suc­cess is still uncer­tain, and sus­tain­ing a coali­tion can be a struggle.
​"It's real­ly hard," she said of GPSP's process. ​"Each mem­ber has its com­fort lev­el with dif­fer­ent kinds and styles of actions. But the group has been very will­ing to say, ​'Okay, let's learn from each oth­er.' We know that the only way we're going to win is to work together."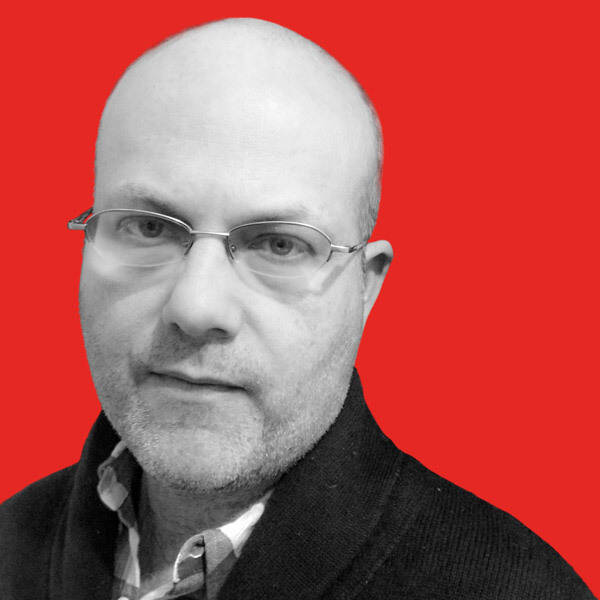 Theo Ander­son
is an In These Times con­tribut­ing writer. He has a Ph.D. in mod­ern U.S. his­to­ry from Yale and writes on the intel­lec­tu­al and reli­gious his­to­ry of con­ser­vatism and pro­gres­sivism in the Unit­ed States. Fol­low him on Twit­ter @Theoanderson
7
.