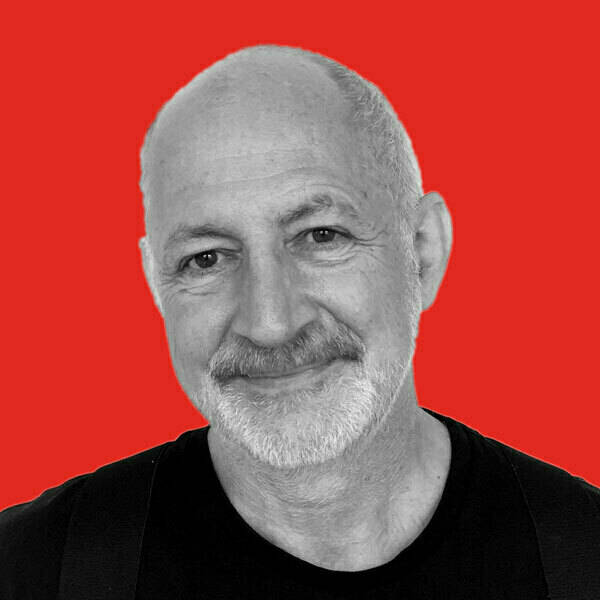 Joel Bleifuss, a former director of the Peace Studies Program at the University of Missouri-Columbia, is the editor & publisher of In These Times, where he has worked since October 1986.

Bleifuss has worked at In These Times for 34 years, including as managing editor and senior editor. He tackles the state of national and international events with a blend of critical insight and humor, and over the years has developed a niche for investigative reporting.His reporting on environmental health issues, national security scandals and the Iran Contra affair has landed in newspapers and magazines around the country, including the New York Times, the Utne Reader, the Capital Eye and many others.He is the co-author of the book "Was The 2004 Presidential Election Stolen?," with Steven F. Freeman.Before joining In These Times, Bleifuss was director of the Peace Studies Program for the University of Missouri, a features writer for the Fulton Sun in Fulton, Missouri, and a freelance journalist in Spain.Bleifuss currently serves on the advisory board of The Public Square, a program of the Illinois Humanities Council.
The New Children's Crusade
Vets like Vincent J. Emanuele and other Iraq Veterans Against the War inherit the reins from the Vietnam era peacenicks before them
Iraq Veterans Against the War take the baton from their Vietnam-era counterparts
The Fraudulence of Voter Fraud
The Bush administration purged U.S. attorneys for failing to prosecute crimes that didn't occur
Global Warming: Dim Bulbs, Bright Lights
A Politically Correct Lexicon
Your 'how-to' guide to avoid offending anyone
Voting Problems? In Florida? No Way!
The E. Coli outbreak is caused by the deregualtion and mass production of food by corporate agriculture's economies of scale.
The Importance of Not Getting Over It
A new Book Was the 2004 Presidential Election Stolen? suggests that doctored memory cards on electronic voting machines stole the election.
If the Paint Sticks, Sling It
MoveOn uses new "Caught red-handed" ad campaign to highlight Republican congressional candidates who put special interests before the public good.
DeLay May Be Gone, But His Legacy Isnt
Was the Presidential Election Stolen?
Information Highway Robbers
FBI, DoD, NSA: All Spying on You
Ghosts in the Voting Machines
Their Patents or Your Life
Lies Judith Miller Told Us
Kurt Vonnegut's In These Times Opus
Disasters: Natural and Social
Eric Klinenberg discusses the militarization of social services and what will be missing from any national conversations about poverty
Embedded with Tim Robbins
The representative for the rest of us sets his sights on the Senate
Christian Restorationists
Was the 2004 Election Stolen?
Giving Tuesday: Support Progressive Journalism