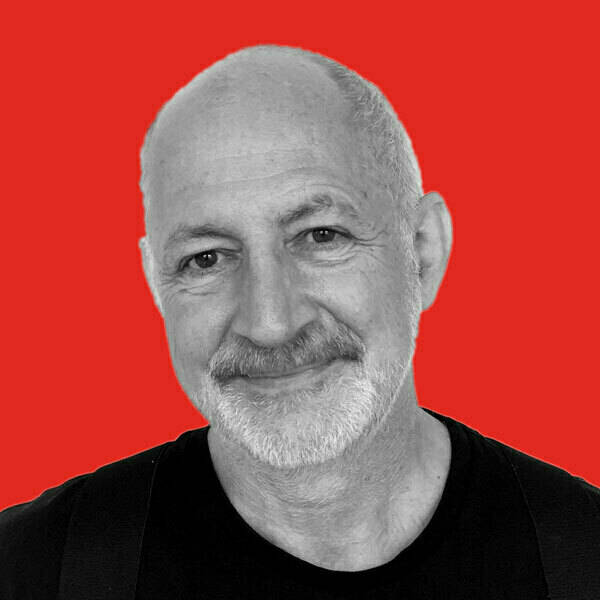 Joel Bleifuss, a former director of the Peace Studies Program at the University of Missouri-Columbia, is the editor & publisher of In These Times, where he has worked since October 1986.

Bleifuss has worked at In These Times for 34 years, including as managing editor and senior editor. He tackles the state of national and international events with a blend of critical insight and humor, and over the years has developed a niche for investigative reporting.His reporting on environmental health issues, national security scandals and the Iran Contra affair has landed in newspapers and magazines around the country, including the New York Times, the Utne Reader, the Capital Eye and many others.He is the co-author of the book "Was The 2004 Presidential Election Stolen?," with Steven F. Freeman.Before joining In These Times, Bleifuss was director of the Peace Studies Program for the University of Missouri, a features writer for the Fulton Sun in Fulton, Missouri, and a freelance journalist in Spain.Bleifuss currently serves on the advisory board of The Public Square, a program of the Illinois Humanities Council.
Republicans want to have their way with Wisconsin's buried gold, but the Anishinaabe aren't having it.
The New Right's Rabid Watchdog
The only political party linked to organized 'voter fraud' in 2012 was the one loudly denouncing it.
The War on Teachers: Pick a Side
In Chicago, the teachers' strike was hugely popular. In the national media, it was maligned.
Express Yourself, But Vote
This year's Democratic ticket may not be perfect, but, like life, it is much better than the alternative.
Smart ALEC's Comeuppance: Bill Moyers Takes On the American Legislative Exchange Council
To Romney and others in his party, all public assets look ripe for privatization
Bill Clinton's praise for Romney's business career signals what's to come in 2016.
Javier Sicilia: Leading His Caravan to Washington
After his son was murdered, a Mexican poet took the helm of a new movement challenging the War on Drugs.
Let's Intervene in Elections
If the Left wants to be relevant, it must remember the ballot box.
Adbusters' Kalle Lasn on Occupy and a resurgent Left.
The Banality of Corporate Evil
Claiming they can't be held liable for human rights abuses, corporations reach a new height of hypocrisy.
When It Comes to Iran, U.S. Should Make History, Not Bombs
Washington must prevent, rather than join, a war over Iranian nuclear capabilities.
It's More Than a War of Words
If Democrats can't inspire progressives to vote this year, Barack Obama will be a one-term president.
A 'Care Socialist' Speaks Out
An economist debunks the "austerity story."
The Occupy Wall Street protests present a rare and urgent opportunity to put our uncompromised ideals into action.
Corporations Are Not People
A movement builds to fight corporate rule and amend the Constitution.
Countering Corporate Rule
In These Times exists to suggest alternatives to corporate rule—but we need your help to continue.
Help Expose Secret Corporate Campaign Contributions
Frances Fox Piven on how to grow the movement, and Glenn Beck-inspired death threats.
Let's Share the Sacrifice
The Editor Who Kissed Ass
Debating 'The Change We Seek'
Battling Corporate Krakens
Stand Up for Elizabeth Warren
In an Afghan Hole? Dig Deeper
Obama's 'Ben Tre Logic
A Specter is Haunting Dems
A new documentary profiles the rise and fall of a Depression-era utopian experiment in the Bronx.
To Boycott Israel…or Not?
Naomi Klein and Rabbi Arthur Waskow debate whether divestment will bring peace to the Middle East.
The Interactive Presidency
We Have Much to Celebrate
Letter from Joel Bleifuss: Drop charges against Amy Goodman and two producers of "Democracy No
Bush's Selective Mourning
The sewage sludge industry meets the light of day
Giving Tuesday: Support Progressive Journalism