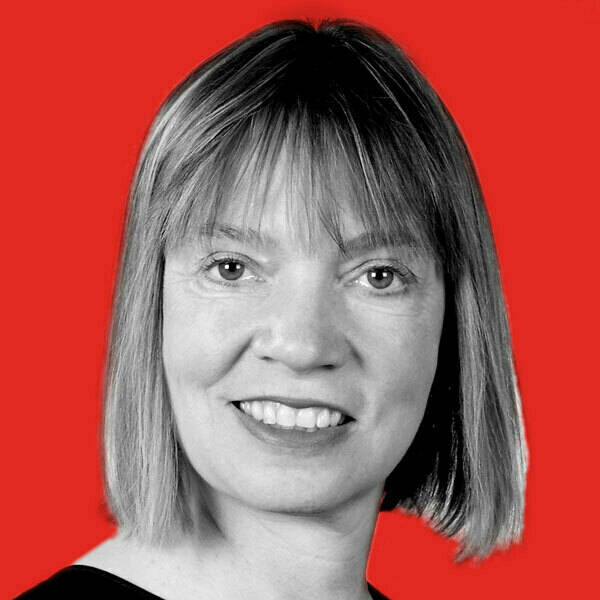 Susan J. Douglas is a professor of communications at the University of Michigan and a senior editor at In These Times. Her forthcoming book is In Our Prime: How Older Women Are Reinventing the Road Ahead..
Senior Editor Susan Douglas writes frequently on gender issues, media criticism and national politics.
Douglas is the Catherine Neafie Kellogg Professor of Communication Studies at the University of Michigan and is also chair of the department. She is author of Enlightened Sexism: The Seductive Message That Feminism's Work is Done (2010),The Mommy Myth: The Idealization of Motherhood and How it Undermines Women (with Meredith Michaels, The Free Press, 2004); Listening In: Radio and the American Imagination (Times Books, 1999), which won the Hacker Prize in 2000 for the best popular book about technology and culture; Where The Girls Are: Growing Up Female with the Mass Media (Times Books, 1994; Penguin, 1995) and Inventing American Broadcasting, 1899-1922 (Johns Hopkins, 1987).
Where the Girls Are was widely praised, and was chosen as one of the top ten books of 1994 by National Public Radio, Entertainment Weekly and The McLaughlin Group.
Douglas lives in Ann Arbor, Michigan with her husband and daughter. She received her B.A. from Elmira College (Phi Beta Kappa) and her M.A. and Ph.D from Brown University. She has lectured at colleges and universities around the country, and written for The Nation, The Village Voice, Ms., the Washington Post and TV Guide, and was the media critic for The Progressive from 1992-1998.
Douglas has appeared on the "Today Show," the "Oprah Winfrey Show," "Working Woman," CNBC's "Equal Time," NPR's "Fresh Air," "Weekend Edition," "The Diane Rehm Show," "Talk of the Nation," and various radio talk shows around the country.
Two reasons the NRA is like Big Tobacco.
Hangovers, Electoral and Otherwise
So what are we to make of this election?
Big Money Can't Buy You Memes
Can a grainy, amateur video, zooming through social media, trump slickly produced TV ads?
In Defense of the Baby Boomers
Twentysomethings are indeed getting screwed, but not by an entire, somehow monolithic generation of selfish, greedy, resource-guzzling hogs.
Perverts on the Bump Patrol
From Capitol Hill to celebrity mags, why is everyone obsessed with uteruses?
Hypothetical Matchups: A Gaffe-ing Matter
Let's not forget GOP primary season verbal missteps as the general election begins.
Newt Gingrich's Vintage Female Problem
He doesn't seem to like older women. They ought to take revenge at the ballot box.
It's the Stupid Republicans, Stupid
Progressives shouldn't be shy about mobilizing voters around singe-issue passions.
Class Consciousness Is Back
Once you notice inequality, you can't escape the realities of class in America.
Despite the media's atrocious coverage, the Occupy protests have clearly changed the nation's conversation.
If Only Sexism Could Be Cancelled
New shows try to capitalize on Mad Men's popularity—and avoid what prompted the women's movement.
The Other Media Crisis: Irrelevance
Writing about government ineptitude or corporate corruption can feel like shaking your fist at the cosmos.
In Defense of U.K. Journalists
Despite NPR's timidity and capitulation to the Right, we need to support public radio more than ever.
Let Us Now Praise Gov. Scott Walker
America's 'Can't Do' Spirit
WikiLeaks: The TMZ of Global Politics
Democrats and the Anger Gap
Speaking Tax Truth to Midterm Power
The Teachers Are All Right
The End of Men, or the End of Reason?
This Summer's Crop of Media Myths
Can We Escape Our History?
Is '70s feminism an impediment to female happiness and fulfillment?
How to Beat the One-Term Blues
Who is the Real Terrorism Powder Puff?
The Worst Obsession in the World
Women Reach a Breaking Point
Killing Granny with the Laziness Bias
News Media 'Acting Stupidly
Jon & Kate Plus Mindless Drivel
Antidote to Drug War Madness
Let's Expose the Poster Boys of Greed
Wanted: A Perp Walk For Plutocrats
How Will the Media Cover Obama?
The End of Aggressive Ignorance?
What Bush Has Stolen From Us
Feminism Without Feminism
This is important
As a nonprofit, reader-supported publication, In These Times depends on our end-of-year fundraising drive for nearly half of our total budget. That's how important this fundraising drive is. If you support progressive media, please consider making a tax-deductible donation today to ensure that In These Times can continue publishing in the year ahead.