Author Profile
Roger Bybee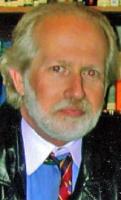 Roger Bybee is a Milwaukee-based freelance writer and University of Illinois visiting professor in Labor Education.
Roger's work has appeared in numerous national publications, including Z magazine, Dollars & Sense, The Progressive, Progressive Populist, Huffington Post, The American Prospect, Yes! and Foreign Policy in Focus.
More of his work can be found at zcommunications.org/zspace/rogerdbybee.
Asked by the Memphis Metropulse to discuss who carries on the same kind of work as he does, Noam Chomsky stated, "There are a great many people who could be doing these things, and who simply are not invited because they're unknown, people doing extremely good work…Just today I've happened to read extremely good articles on these topics [ corporate globalization and deindustrialization] by Roger Bybee."
Roger's articles have appeared in numerous anthologies, including It Started in Wisconsin, The Economic Crisis Reader, Real World Labor (2009/2011),The World Economy: Current Controversies, and Opposing Viewpoints: Urban Agriculture. His e-mail address is winterbybee@gmail.com.
Bybee edited The Racine Labor weekly newspaper for 14 years in his hometown of Racine, Wis., where his grandfathers and father were socialist and labor activists, and Bybee played a leading role in fighting plant shutdowns. In 1988, he was selected as the local "Labor Person of the Year."
Bybee has written extensively for years on the policies and voting record of Rep. Paul Ryan of southeastern Wisconsin, now running as the Republican vice presidential candidate. Sirius Radio host Mike Feder recently observed, "Roger Bybee is an indispensable source on Paul Ryan."
He lives in Milwaukee, Wis. with his wife Carolyn Winter, who is also a writer. They have two children and two grandchildren.