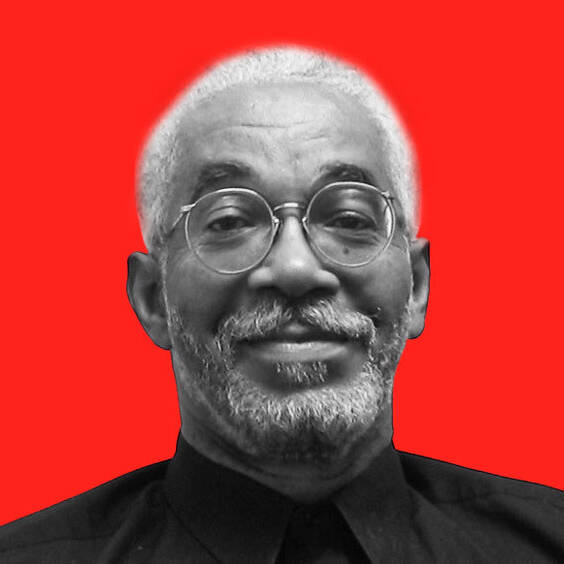 Salim Muwakkil
is a senior editor of
In These Times
, where he has worked since
1983
. He is the host of The
Salim Muwakkil
show on WVON, Chicago's historic black radio station, and he wrote the text for the book
HAROLD: Photographs from the Harold Washington Years
.
As an editor for In These Times for more than 25 years, Salim Muwakkil has forged a reputation as one of the country's most insightful writers on issues of African-American culture and politics.
Muwakkil started his journalism career as reporter for the Associated Press in Newark, New Jersey shortly before graduating from Rutgers University with a BA in Political Science. He soon moved on to become a copy editor and then managing editor at Muhammad Speaks-Bilalian News, the largest black-owned publication in the country.
Upon moving to Chicago, Muwakkil joined In These Times' staff and became a contributing columnist to both the Chicago Sun-Times and the Chicago Tribune.
Muwakkil has also written for the Washington Post, Chicago Reader, The Progressive, Newsday, Cineaste, Chicago Magazine, the Baltimore Sun, Z Magazine, the Toronto Star, Emerge Magazine, The Black Scholar, the Philadelphia Inquirer, and Utne Reader.
Muwakkil is a frequent contributor to "Chicago Tonight" and "Beyond the Beltway," two Chicago-based public affairs programs.
Muwakkil has won a variety of journalism awards including the "Top Ten Media Heroes of 1994," from the Institute of Alternative Journalism, the "Black Rose Achievement Award for 1997," from the League of Black Women, the 2001 Studs Terkel Award for Journalistic Excellence from the Chicago-based Community Media Workshop and the 2004 Lillian Award for Excellence in Journalism, Delta Sigma Theta Sorority.
He was also a Crime and Communities Media Fellow of the Open Society Institute.
In his spare time, Muwakkil serves as a board member for the Progressive Media Project and the Chicago-based Public Square. He has been a faculty member of the Associated Colleges of the Midwest's Urban Studies Program, and an adjunct professor at Columbia College, Northwestern University's Medill School of Journalism and the School of the Art Institute of Chicago.
Katrina, Cosby and Class Divisions
Keep the Voting Rights Act Alive
Extraordinary remedies are still required to protect minority enfranchisement
Cornel West: Public Intellectual
The Right Choice for Terror
Black Muslims and the Sudan
The Best and Worst of Times
Democrats need to redress the social and economic inequalities expressed in the United States' foreign and domestic policies
Black Journalisms Bright Light
The End of Third World Solidarity?
Reparations Suit Leaves Opening
Racist Slurs Taint U.S. Sports
Farrakhan and the Beefs of Rap
Worthy of the Land of Lincoln
Racial Bias Still Haunts Media
The GOP's Texas Power Grab
The Devil and Daniel Pipes
The Summer of Civil Rights
Biowar and the Apartheid Legacy
Why blacks are skeptical of war